About Us
We have been providing hire cars for visitors to Cyprus since 1943. In more than seventy seven years we have built up a reputation for service and reliability. For your hire car during your holiday or on business in Cyprus, please book with us. You will find our rates are very reasonable.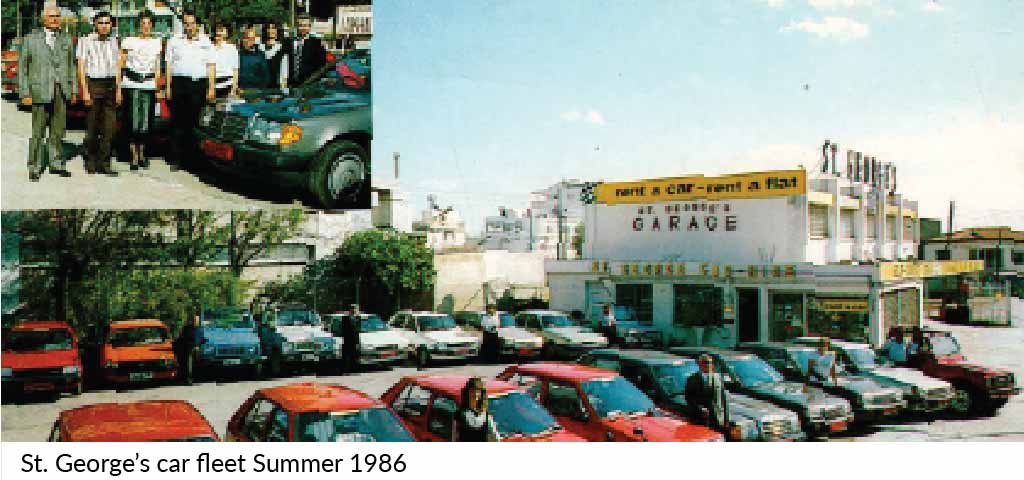 More than 75 years renting cars in Cyprus
St. George's Car Hire Limited was founded more than 75 years ago by the late George P. Loizou who was the first person to start a car hire business in Cyprus. The very first Car owned was a Hillman and it was offered on hire on an hourly basis. There were very few cars in Cyprus at the time. The business grew slowly but steadily to reach a peak by 1974 of a fleet of 160 saloon cars, 25 caravans, a number of Land Rovers, dormobiles and motorbikes, with offices in Limassol, Nicosia, Famagusta, Kyrenia, Paphos and Platres. With the Turkish invasion of Cyprus in July 1974 the company lost a substantial number of vehicles and their offices in Kyrenia and Famagusta. Compensation is still awaited!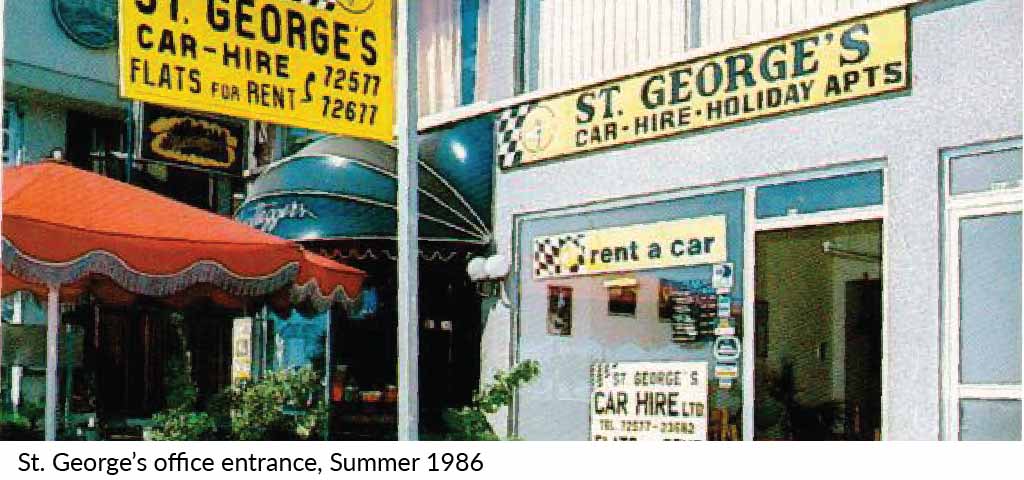 Our vision
We are always trying to provide the best and most affordable car solutions for our customers. Our vision is to serve and please anyone who addresses us in need of a hire car.

We believe that we have the most competitive rates which we are always trying hard to achieve by maintaining high utilisation and keeping overheads down. We do not believe in extensive advertising, as the best promotion is happy and satisfied customer!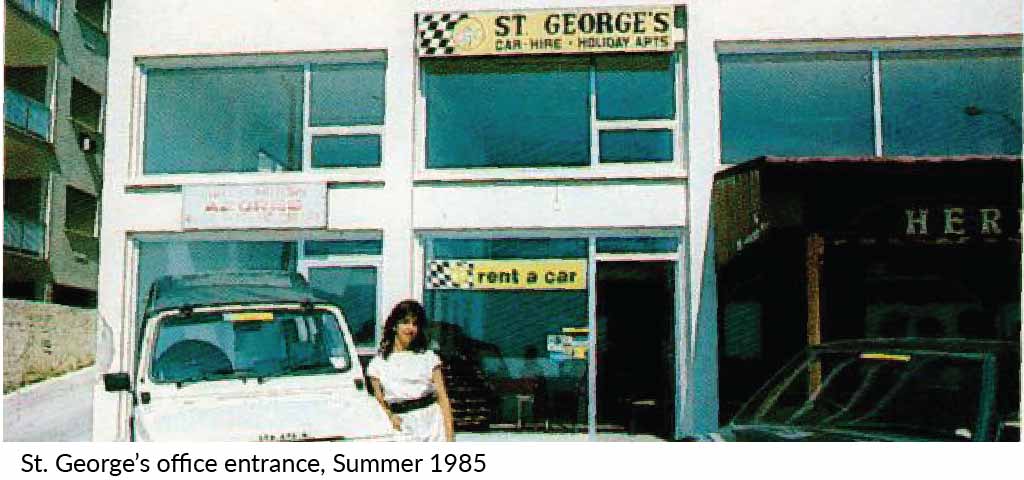 Select your car group from our cars & rates page. There are rates for winter, spring and summer seasons.
Please use the booking form, or, if you prefer, just send us an email giving us all the information asked for in the booking form.
Your car will be waiting at the airport, hotel or chosen destination when you arrive.